Todd Zarnecki: Who is it?
Sheldon: Your doom!
Raj: Don't say "Your doom". Who opens the door for their doom?
Sheldon: Good point. [to the door] Basket of puppies.

–The Big Bang Theory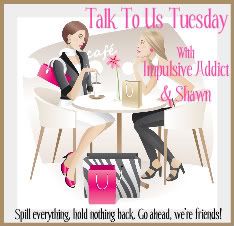 Today I'm checking in with two fellow dog lovers: Impulsive Addict and Seriously Shawn
I had a less than exciting weekend. Having to take it easy  per doctor's orders meant a huge butt print in my couch and way too much computer/tv time. So this Tuesday I wanted to talk about my first baby, my fur baby Monkey.
You can't say dogs aren't intuitive. I think he knows about Roo.
Look at Monkey snuggling up to my belly.
I can't wait to see how he'll react when I start showing. He's going to be such a good big brother.