Christine: Ritchie, we have talked about this. You're eight years old. We live in Los Angeles. You have to learn how to swim.
Ritchie: Why?
Christine: Because, honey, you can't keep going to pool parties telling people you're having your period. –The New Adventures of Old Christine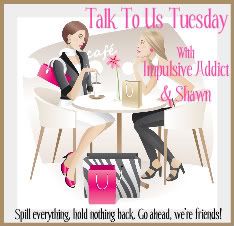 with Impulsive Addict and Seriously Shawn.
Saturday was Tahoe Girl's graduation pool party. She graduated from business school with her master's degree, and we all got together to celebrate. Match actually had the time off and I was looking forward to watching him have fun. He was complaining a little bit on the way over about how he didn't think he was capable of relaxing and having fun. I told him to not condemn a party before we even got there, but I promised we'd leave early and that for once, I would be the DD.
When we walked in the backyard, we saw that the party was in full swing, but it was definitely right up Match's alley. He's a sucker for outdoor games, and there was a game of beanbags going on. Tahoe Girl's dad actually built his own, and Match is going to build a set for our yard. I would love that or a flat washers game set, which is the same idea, just a little smaller. TG's dad also made a beer pong table, with cutouts for the cups. Match, Mr. I don't want to party, didn't leave the beanbag/beer pong area for hours! 🙂
I can't tell you how great it was to watch Match having fun and letting loose for once. His job is so stressful, and he can get wound up pretty tight. It was refreshing to see him enjoying himself. He was the first one in the pool too.

He motivated me to go in, even though I was so self conscious. It's only been 6 weeks since I gave birth, so my body is still a bit of a war zone. But I shook it off and had fun goofing off in the pool with my sweetie.
I spent a lot of time hanging out with my ladies.
We only seem to get together a lot in the summers, but when we do we have fun. All of the weirdness I had felt at the wedding was gone. I think it helped that I was DD. I'm really not emotionally ready to be drunk yet. I had fun visiting with the girls and watching the boys be complete goofballs. Sometimes it's more fun people watching. The lack of hangover alone is worth it. 🙂