Phoebe: I'm not sure about buying a mattress from Janice's ex-husband. It's like cheating on Chandler.
Monica: Not at these prices! –Friends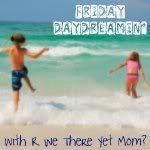 When I was little, I used to daydream about what my house would look like. I'd dress up in my mother's dresses and wear my mother's ring and play house. I used to daydream about my bedroom especially. I always wanted a sleigh bed, ever since I saw the movie The Santa Claus. Remember that kickass bed Scott Calvin falls asleep on?
As I got older I figured one day I would get a sleigh bed, but I thought it would take years of saving up to afford it. Well as luck would have it, our new town is not only an amazing place to live, but apparently their prices are incredible too. We went mattress shopping today and walked out with brand new pillows and free same day delivery of a top of the line mattress…and SLEIGH BED all for the price of what one mattress would normally cost.
I can't wait to curl up on this beautiful bed tonight.
Especially next to this guy. 🙂 (He's going to be so mad I posted this but I don't care, it's adorable)