Mr. Sheffield: [About Fran and her pregnancy] Ever since she entered her third trimester, her mood swings have been lethal.
Niles: Oh, I know. It's worse than when Sylvia gave up chocolate. That was the most unbearable hour of my life. -The Nanny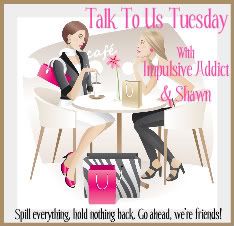 with Impulsive Addict and Seriously Shawn
The cold I caught last week knocked me on my ass. I am finally, finally feeling better. I developed this cough that made me sound like a wounded seal. It didn't help that Match would tease me about waddling and said that I looked and sounded like one.

I can't believe I'm just a week away from my 8th month of pregnancy. Well into the 3rd trimester and besides that pesky cold I'm feeling great!  

I managed to get a few things done that I've been needing to do before the shower. I put up new blinds in our bay windows, after my beautiful new windows were installed on Friday.
Here's the before and after of the windows. I'm so glad to be rid of those ugly old black framed windows, and the ugly brown blinds that went with them. I wish I had a before pictures with the blinds. They were brown and didn't match any of the wood in the room.
I finished Piglet's height chart for the nursery. I plan on doing a nursery tour at the shower (which will include a name reveal!) and this one of the final touches.
There is still so much to do before the shower. Right now I'm in the process of painting the office ceiling fan, and hoping to paint the guest room one as well. I'd also like to get new drapes for the family room and have those put up this week. Then I just have to deep clean the house (with Match's help of course!) and finalize the last minute details. I'm so excited for Saturday!!