Jay: What does that look like to you?
Michael: I'll say it's chocolate-covered raisins.
Jay: No, it looks like mouse droppings.
Michael: There's only one way to find out. Junior, come taste one of these. –My Wife and Kids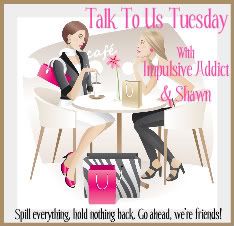 with Impulsive Addict and Seriously Shawn.
We had a great time at our potluck on Sunday. In the middle of my cleaning frenzy on Saturday, I noticed to my horror that there were mice droppings under our kitchen sink. So we ran to the store and got a couple of no kill traps.
Sunday morning, we checked the traps first thing. And we caught the little bugger!
Match was thrilled at his trapping skills. You would think he put on his Suplay wrestling shoes and wrestled a bear, the way he was bragging. 😉 I was just excited to get the little guy out of our house.
We walked across to the park to let him go in the grass. I got the bright idea to film it, so we could see what kind of mouse it was. I thought I could handle it. Turns out I'm quite the chicken. Here's my awesome footage.
The potluck was a success! Match helped me out in the kitchen by making this watermelon pig. Isn't it adorable?
Monkey dressed up for the occasion
The kids had fun running around the house. Mrs. Makeup's daughter got a kick out of the stairs.
She's the first little one to ever hang out in the nursery. It made my heart happy to see her on the window seat. Someday our little one will sit there.
Even though it was hot outside, most of our guests preferred to hang out on the patio and the washers game was a huge hit!
We had a great time, and we were left with a lot of yummy leftovers. I can't wait to host another backyard party. Hopefully we'll have more projects done around the house by then.