Samantha: [At a BBQ] Who wants a weiner?
Transexual: Girl, I'm trying to get rid of one! -Sex and the City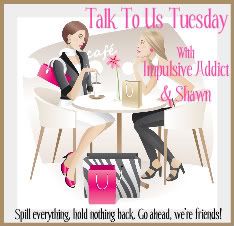 with Impulsive Addict and Seriously Shawn
Last week Couple Wife came to visit me and distract me from Roo's birthday. It was a good day and we enjoyed lunch and then scouting spots for maternity photos for the 29th.
Last Wednesday Match had a few of his work buddies and their families over for a bbq. It's not often that my reclusive hubby suggests we have friends over, so that made it even more special. It was fun watching all the boys play.
Shift Buddy wife just had a little boy (he's just 7 weeks old) and Walking Buddy is 4 months pregnant with her 3rd boy. So this time next year we will have 6 boys between the 3 of us!!
I love how the little boys are playing in the gravel while they hang out with the big boys.
Saturday Miss PhD and I went to see The Host, FINALLY. I waited for her to get back from her NYC trip so we could watch it together. Piglet kicked up a storm during the movie. MissPhD spent half the movie with her hand on my belly, feeling all his crazy antics!
Sunday the sweet ladies of my church threw me a baby shower. It was so wonderful, and I was blown away by their kindness and generosity to our little boy. One of the ladies made me this adorable wreath:
Just look at all the stuff she included on it! The whole wreath was made out of diapers, but she added so many extras. It's so cool! They also got me an incredible gift-my stroller!! A bunch of the congregation pitched in and went in on the gift for me. It is on order, so they wrapped a big empty box and stuck the picture on it. Here's what the stroller looks like:
I feel so lucky and so blessed to be a part of such a sweet church family. There were also wonderful handmade blankets and sweet little clothes. I'm having trouble deciding what his take home outfit will be!
Yesterday I was a busy bee, putting away all of the gifts from the shower, washing baby clothing and bedding, and getting things organized for the nursery. I also went to my 34 week checkup and Piglet is doing great!
Next Monday Couple Wife is taking our maternity photos, and I promise as soon as she gives them to me I will post the nursery pictures. I've been bursting to do the nursery reveal!
Other than that, I've been going over my checklists and making sure I have things prepped and ready for Piglet's arrival. I have my very last progesterone shot on Thursday, and then it's just a matter of time before he makes his appearance. Hopefully full term and healthy, but otherwise I wouldn't mind if he arrived in May! I'm so ready to meet him!