Leonard: Oh, before I forget, Saturday I'm planning a little Dungeons and Dragons night with the guys.
Penny: Really? That's how you're gonna spend your Saturday night?
Leonard: Oh, come on, I hardly ever get a chance to play anymore.
Penny: Oh, you poor thing. Is having a real-life girlfriend who has sex with you getting in the way of your board games?
Leonard: Little bit, yeah. -The Big Bang Theory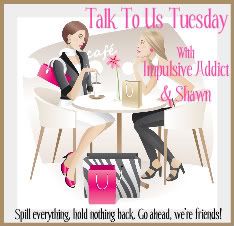 with Impulsive Addict and Seriously Shawn
This past Saturday I had a chance to hang out with the group! It's been such a long time since we all got together. I think last summer to be exact! Monica is here visiting from Scotland, going to job interviews for after she graduates from vet school. She'll be home for good (along with Chandler!) in just 4 months, and I can't wait to have her back in the states full time! She's visited me twice on this visit, and stayed over last Wednesday. I felt lucky that she took time during her limited trip to hang with me.
Most of the group was able to get together, except for Match, Chandler, and Tomboy. Chandler's Older Brother and his wife were there, who is also pregnant! She's only a month behind me, and also having a boy!
We played this great game called Cards Against Humanity. If you haven't played it, think a very, very perverted version of Apples to Apples. You have to answer the questions or complete the statement on the black card with one of the cards in your deck, and then the person reading picks the best one. Here's an example I found online. I wish I'd taken pictures of ours. We couldn't stop laughing. I almost pulled a Shawn and peed my pants a few times! 😉
I think the coolest part of the night for me was that Piglet was kicking up a storm, harder than he's ever kicked before. I think it's because we were laughing so much, and he wanted to enjoy the party too. Tahoe Girl and Token were not shy about touching the belly and they got to feel him kick right away! It was really sweet.
I know The Group doesn't hang out as much as we used to, but when we have nights like this I'm reminded of just how much fun we can have. I think it's encouraging that we're all settling down, and we could have a fun night that didn't involve tons of drinking. It was just good ol' fashioned perverted humor at it's finest!
 Token Gay Couple, Tahoe Couple, me, Monica, Older Bro & Wife
 This last picture was taken right after Tahoe Guy farted. Well, he claims that the chair made a farting noise. Either way we were all cracking up. I love how Older Bro's Wife had absolutely no idea what was going on.
We had such a great night, and I hope to repeat it again this summer when Chandler and Monica come home. I also need to get my own copy of Cards Against Humanity. Have you played this game?