Woah, is it the last Tuesday of the month already? This month has flown by! I'm linking up with those two crazy, if wayward blogging friends of mine for TTUT.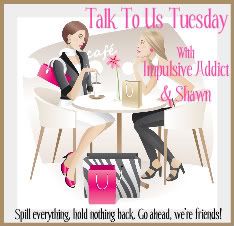 I'm also linking up with:
I've been so behind with blogging, so a list is the perfect way to catch up with ya'll!
1. Match and I celebrated our 3rd wedding anniversary. Dressing up and going out to a fancy dinner made me smile.
2. This little cutie turned 4 months old! Watching how happy he got with the crinkly paper at the Dr's office really made me smile. Also hearing that he went from the 5% for height to the 52% made us both grin from ear to ear. My boy is getting big and healthy!! Look at those sweet lil baby rolls 🙂
3. Turning the big 3-0 made me smile. I had a great day with my bestie, and I survived my first time leaving Piglet with babysitters.
4. Match took two weeks off this month for baby bonding time. Watching these two interact makes me smile so big. I love how much Piglet loves his daddy!
5. For my birthday present from Match and Piglet, my boys took me to the zoo. It was a lot of fun! I have a full post about it coming up this week.
6. I've recently started working out with Match again. We've been running at the track near our house. While Match races off to run a lot faster than me, I do stroller lungs, push ups, crunches, and then jog the rack.  It makes me smile to be working out again and get those endorphins flowing. I love that we're setting a good example for Piglet by staying fit ourselves.
7. We had the chance to celebrate with our good friends for their little man's first birthday. He went through academy with Match, and his wife and I were pregnant together when I was carrying Roo. She was so supportive and loving during that time. It made me smile to have Piglet there. Roo was on my mind, knowing she would have been a week older than their little boy. But having Piglet there put joy in my heart and a smile on our faces. I loved that Match had the time off and got to be there too. He so often misses out on get togethers.
8.  While Match is on vacation, we have been working on getting the rest of our backyard in shape. We spent the past two days digging and working hard to get the stones set. It's coming together! It makes me smile to think of how nice it will be to relax in the backyard. We're hoping to plant a cherry blossom tree, and we're going to reseed the patch of grass for a spot for Piglet to play! 
9. Speaking of relaxing-after our zoo trip, we had our first firepit for Piglet. He was pretty mesmerized by the flames. I'm smiling just thinking of future firepits where we roast marshmallows by the fire with our little one.
10. This past Saturday we had rain! I finally had an excuse to dress Piglet up in his adorable hoodie for our morning walk. If this doesn't make you smile, you are made of stone.