[Robin complains about Marshall's depression after Lily leaves him.]
Robin: This has to stop! Ted, we just started dating. We agreed we don't want to move too fast, and somehow, we have a baby. He can't feed himself, he cries a lot, he keeps us up all night.
Barney: Have you tried breast feeding? Nailed it! -Friends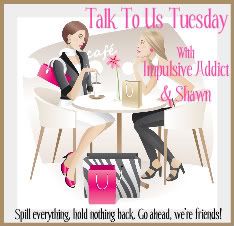 with Impulsive Addict and Seriously Shawn
Piglet and I went to our first outing on Saturday, just the two of us. We went to a BBQ with some friends from church. It went pretty well, except Piglet started a growth spurt and wanted to nurse the.entire.time. I'm not one of those whip it out types (more power to you ladies that are) and I use a cover up, but with being outdoors, and the wind, it just wasn't working that great. I ended up leaving early because I was tired, and I knew Piglet was hungry. I think he was also just overwhelmed by the noise, people, the smells, etc. I think it'll get easier for both of us the more we go out.
Piglet is 5 weeks as of yesterday and starting to fit into 0-3mon clothes. I love that he can finally wear this onesie from his baby shower! 🙂
Tahoe Couple stopped by Sunday to meet Piglet. I didn't peg Tahoe Guy to be a baby guy, but he seemed right at ease. Piglet passed out in his arms!
Only 10 days until Monica and Chandler move back to California! They've been in Scotland for the past year, and I'm so so so excited they're coming back. She got a job at a Veterinarian just about an hour from our house. I can't tell you how happy it makes me to have them closer.
We didn't do a whole lot for Father's Day this year. I made Match a slideshow with video clips and pictures of my pregnancy with Piglet, up through this month. We both got teary eyed watching it. Last night we went out for take out as a celebration of both Mother and Father's Day, since Mother's Day I was in the early stages of labor. Next year hopefully we'll do more, but I think just spending time together as a family of 3 was enough for me.
What's new with you dear readers?