Lilith: Frasier, we need to have a discussion.
Frasier: oh no, don't tell me you have a thing against Halloween too.
Lilith: I don't have a thing against Halloween. I just don't want my child panhandling door to door accepting non-nutritious snacks from strangers dressed in a silly costume.
Frasier: But darling, that is Halloween.
Lilith: Oh well, then I guess I do have a thing against it. –Fraiser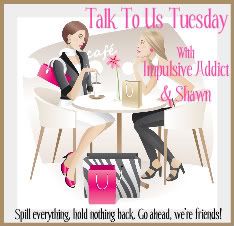 It's October guys. Can you believe it? I feel like September was a complete whirlwind. I'm so excited for October because it means it's finally fall. It also means I can officially decorate my house for Halloween without getting weird looks from the neighbors. Ok…I may have decorated on the 26th of September, but now I can show you guys without feeling embarrassed about it.

I already showed you all my mantle:
And now I've added the Halloween touches to the house. Here's the other bookcase, as you walk into the house:
Yes, I do have every Friends episode on DVD, and yes my DVDs are alphabetized. I'm just a wee bit OCD. A few of these decorations are DIY. That framed picture I printed online, and then added the ribbon trim. The spider candle luminary is actually an old pasta jar I cleaned out and painted.
This my centerpiece on the dining table. The sign I bought at Michaels for 50 cents, and the leaves are leftover decorations from my wedding. The candles were given to me last year by my MIL, and the straw is actually from the packaging for the candles. Again, the luminary jar is an old pasta sauce jar that I painted with acrylic paint. It was super easy and a lot of fun to make. I think I'm hooked on painting mason jars now. I can't wait to paint some for Christmas!
Here's the front porch:
I found the trick or treat sign at Michael's and had a coupon for 50% off. I absolutely love it. The wall sign I've had forever, the gourds are from Safeway, and my MIL gave us the spider a few years ago. It freaks me out sometimes when I forget it's there and open the door from the other side!
The ironic part of all of this decorating is a. We have no one to share it with, since we rarely have people over (I'm thinking we need to have a couple's dinner at the very least this month)and b. we are going to be out of town for Halloween night. We are heading up to Oregon and probably won't even celebrate the holiday. But oh well, I still love decorating! Hopefully next year we'll be in a house and we can have a Halloween costume party. I'd look into those make your own invitations free sites with a cute Halloween theme. I can see myself going overboard with parties once we have a place to host. Hmmm, maybe even a blogger party? Who's in?
Have you done any fall or Halloween decorating yet? I'd love to see photos!