[after Clark fails at lighting all the exterior Christmas lights at the "lighting ceremony" in front of the entire family]
Art: [sarcastically] Beautiful, Clark.
Frances: Talk about pissing your money away. I hope you kids see what a silly waste of resources this was.
Audrey Griswold: He worked really hard, Grandma.
Art: So do washing machines. –National Lampoon's Christmas Vacation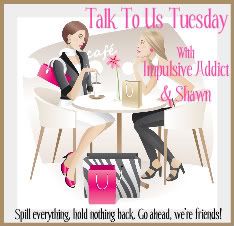 I'm linking up with the ever fabulous: IA and Seriously Shawn
Here's what I've been up to: 
Two Sundays ago  Geeky came to visit me at our new casa. We had one of those fun girlie days, with lunch and margaritas downtown, followed by shopping, and ending with a gab sess on the couch over apple cider. I need more days like that in my life!
 this past Saturday I returned the favor and visited Geeky and her Fire Guy. I had to drop off this little Christmas present I painted for her for her first year as a married woman. She has a thing for Cinderella.
She got me and Match mini Korbel champagne bottles. I can't promise that Match will get his.
I also celebrated Couple Husband's 30th birthday with him and his family. It was such a fun night, but for one tragedy: I forgot to bring my camera! You'll just have to trust me that it was a great time. It was very casual, and I got to snuggle up with Couple babies.
I went on a walk with a new friend, a wife of one of Match's coworkers. I'll call her Walking Buddy because I have a feeling we'll be going on more. She's a lot of fun and I'm so excited to have a friend that lives close by.
We've also been enjoying all of the Christmas lights in our neighborhood.
Later this week we're going to visit Candy Cane Lane, which should have even more. I can never get enough Christmas lights and I'm a little sad that Christmas is only 5 days away. I don't know if I'm ready for the holiday season to end.
 Tonight Match and I are going to have a low key night. I'm making homemade Pho and spring rolls, and then we're going to curl up on the couch and watch Christmas movies. My honey has been working massive overtime lately. I've forgotten what he looks like! I'm ready for some R&R with my main squeeze.
So what's new with you?