Jerry: Explain to me how this baby shower thing works.
Elaine: What do you wanna know?
Jerry: Well, I mean, does it ever erupt into a drunken orgy of violence?
Elaine: Rarely. -Seinfeld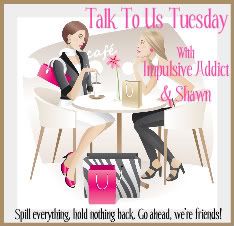 with Impulsive Addict and Seriously Shawn
I can't believe I only posted once last week. It's been such a busy past few days, prepping the house and getting everything ready. It took me a full day to recoop from the baby shower. It was such an awesome day. I felt so loved and so blessed to have such amazing family and friends there to celebrate our little guy. Prepare for picture overload! Tahoe Girl brought her nice digital SLR and spent the day being my photographer. My hostess, Geeky, outdid herself with the decorations.
My beautiful hostess Geeky! She did such a great job. Everyone had fun with the games, and she kept things running smoothly. She's a pro!
Tomboy showed up as a complete surprise. She's currently in graduate school in Oregon, and she had just visited us the week before. I didn't even know she was still in the state. It was such a great surprise!
Chandler's Older Bro's Wife and I, showcasing our baby bumps. I still can't get over the fact that she's due just 28 days after me, also with a boy! The next generation of The Group in the making!
Just a few of The Group ladies. Tomboy, OB Wife, me and Tahoe Girl
I loved the onesie decorating station. If I hadn't been so busy socializing, I would have made one myself. Hopefully I get a chance before Piglet arrives. My guests had great senses of humor while decorating these!
About to open gifts, after I stuff my face with this cupcake.
This was part of the crib bedding set. The bumper is actually going to line the window seat in the nursery, not the crib, since it's not that safe. I can't wait to put it all up. Stay tuned for a nursery reveal in a few weeks!
Me and my MIL. If you look closely, the onesie says "I Was Worth the Wait" and it made me bawl. As you all know, this little guy has been a long time coming. It was a very sweet gift. She also got us our digital monitor (score!) because she knows how nervous we're going to be as new parents. But the best gift? That would have to be an audio book that she recorded, along with my FIL of them reading Good Night Moon to Piglet. There was not one dry eye in the room when I opened that one.
I know it's a terrible picture of me, but it captured the moment. When I showed it to Match, he started crying too. Such an awesome gift. Now I need to see if my parents can send one too, so he can listen to both sets of grandparents reading to him!
I had to share this picture because I love the look on my face. I think Piglet kicked really hard when that picture was taken, and I thought I was going to pee myself!
Finally resting my poor swollen tootsies, and visiting with Mrs. Makeup. It was so sweet of her to make the drive! I love that we've been friends our entire lives pretty much. I've known her since kindergarten. Hard to believe we're both mommies now!
Good Girl brought one of the twins, and he was having all kinds of fun.
Thanking Geeky for doing such a great job. It really was the best day!
 Me at the end of the day. I was exhausted but so happy. What a perfect way to celebrate our rainbow baby. I felt so much love, and there were a few times throughout the day that I could feel Roo's presence with me. I like to think that she was happy too.