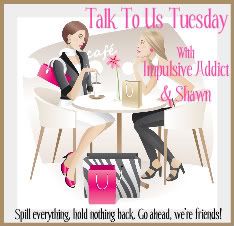 with Impulsive Addict and Seriously Shawn
Today for TTUT I'm linking up for:
1. Fun times on the 4th of July and our first overnight trip with Piglet made me smile.
2. Signing with Piglet and watching him grin when we sign I Love You makes me smile
3. Monica & Chandler getting to meet our little guy, and moving just an hour away from us!
4. My aunt coming to visit from Arizona and meeting her grand nephew.
5. Lunch meetups with my Bestie Geeky. We met up and took Piglet for a walk and then lunch in the park.
She also bought him this adorable Woody outfit while she and her husband were on a trip to New York. It's so cute!! 
6. Piglet turning 2 months old, and growing up so healthy and strong. Taking him to the potty and the funny little looks he gets on his face when we practice EC make me smile! 
7. Our decision to go to Oregon. I struggled with my parents and vented my frustrations here. They've since made more of an effort to Skype, and are really trying to connect with Piglet from a distance. Match has some vacation time in early August, and we decided that a trip to Oregon would be a welcome relief from the heat. Piglet is so little still, and he sleeps really well in the car. I've been taking note of  advice on traveling with littles, and I think we'll do ok, especially if we take our time, and maybe leave in the night. I feel like a weight has been lifted from my chest. My parents are finally going to meet my baby! 
8. Match withdrawing his application from the dangerous city police job. We discussed it at length and ultimately it just wasn't the right fit for our family. He has an application with the town we live in, and also one just 15 minutes away. Keep your fingers crossed he gets hired on with one of them!
9. This man makes me smile so big. Having him offer to watch Piglet so that I can go to the gym and have some mommy time today was amazing. I love that I didn't have to ask, and that he was all about having some quality father/son time with Piglet. Have I mentioned how much I love that man? 
10.  My beautiful family-these two are my world, and I am so grateful every month, every day, every moment that I have them!