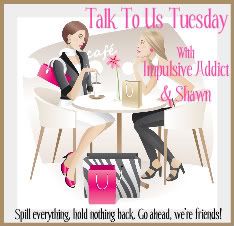 with Impulsive Addict and Seriously Shawn
Every month I say I can't believe he's another month older,  and it's true. Time is flying by so fast! Piglet grows right before our eyes. One day an outfit fits, and the next day he's way too tall for it.
His milestones include grasping toys and our hands, doing baby push ups and great neck and head control, babbling and we sometimes swear he's saying words. I love the sound of his little baby voice! He has also begun to drool, and I think teeth are coming in soon. Heaven help me! He can also sit up in his bumbo:
He continues to "use the potty" with elimination communication. His facial expressions when he goes are priceless!
He was an absolute champ on our first family road trip to Oregon. I will blog more about that later.
He wakes up in a great mood every day, and mornings are my favorite time with him. He's at his most alert, and I love our play time.
He is already 23 inches tall, up 4 inches since birth! He is also about 12 pounds. He started at 6 lbs, 3 ounces, so he's basically doubled his birth weight in 3 months. I love that he's getting so strong! Breastfeeding has become a simple and actually pleasurable task. I love our special cuddle time, and how he'll break the latch to give me a giant grin, with milk running down his little chin.
I'm amazed at how much his features have changed in the past few months as well. He is starting to get a red tint to his hair, and his eyes are a deep blue. I wonder if he will get his Daddy's light brown eyes, or if they will be Mommy's blue-green? Or will they be something completely his own? Will he stay a red head or will it change again? It is so fun to watch him change and grow! Words fail me when I attempt to describe the love Match and I have for our sweet boy. We couldn't ask for a more mellow, happy, and sweet little baby. We love you Piglet!