It's so damn hot! Milk was a bad choice! -Ron Burgundy, Anchorman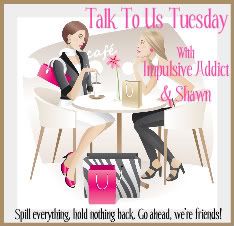 with Impulsive Addict and Seriously Shawn
It's so.damn.hot! It's been in the 100's every day, with no relief this week. I am not a fan of the heat, and this weather has just been bananas! 
We have to get up early to get our morning walks in, to beat the heat. Even heading out before 8am we're still sweating by the time we get home. 80 degrees at 8am is just wrong.
The power went out on Saturday, during the hottest part of the day, and was out for 2.5 hours!! Piglet did pretty well, but he needed to nurse a lot more. I ended up putting an ice pack behind my neck just so I could handle cuddling him in the heat. Let's hope the power company doesn't let that happen again. Thank god for our new windows or else I'm pretty sure we would have had to hide out in the car with the ac blasting.
We have an active week ahead of us, that started out with a busy day Monday, with visits from Monica, Chandler, and then Walking Couple. Monica and Chandler are finally home!! I'm so excited. They came over to meet Piglet, and he completely showboated for them. He was all coos, giggles and grins for his Auntie and Uncle! 
Walking Buddy and her brood also came over later on to meet the little man. WB is 7 months pregnant with her 3rd boy. This picture is a glimpse into her future! She definitely has her work cut out for her. I'm overwhelmed just thinking about the idea of 2 kids one day, let alone 3 rambunctious boys!
We are heading to the in-laws for the holiday to spend some time pool side. I'm sad that Piglet is a little too young for the pool. But the weather is supposed to be in the high 80s instead of the 100's like it is here, so it will be a welcome relief. It will be our first overnight trip with Piglet, and even though it's only 1.5 hours away, I'm pretty sure we're going to pack the car to the brim.
We're also going to stop by for a party at Tahoe Girl's parents house on the 4th. Piglet is going to have a busy week! I think our little social butterfly is up to the challenge.
Hope everyone has a great week! For those of you in cooler weather, send some of it our way, PLEASE!