Look, we're sorry if we don't have enough time to sit down at the bar listening to silly little dating problems. When you have a baby, it's not just the most important thing in your life, it's the only important thing. When are you guys gonna get that? -Marshall, How I Met Your Mother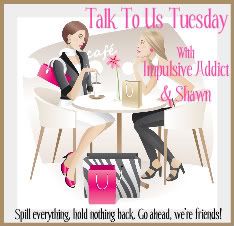 with Impulsive Addict and Seriously Shawn
Since I was cleared by the doctor to lift the carseat, it felt like I was being released from house arrest. Every weekend Piglet and I have been on the go! It feels so good to get out of the house, even if it's something simple like going to the grocery store.
On Thursday I was going stir crazy from being stuck inside due to the heat, so I pestered Match to take us out exploring. Match has been working really hard lately, and he's been so tired after work that his weekends he doesn't want to do anything. I really appreciated that he got out of the house with me. We ended up stumbling across a wildlife rescue center that did free tours. There wasn't much to see, but it was sort of fun checking it out. I also adore the fact that Match rocked the ergo carrier! Doesn't daddyhood look great on him? 
The wildlife rescue center was full of animals that were all injured and couldn't be released to the wild. I can definitely see myself volunteering here someday, maybe when Piglet is old enough to go to school. 
There was a boat dock nearby, and we soaked in the cool breezes coming off the water. It was fun getting out of the house and doing something different together as a family, even if it was just for a few hours. 
Friday we spent the whole day in Sacramento meeting up with friends. It was by far our longest outing yet, just the two of us. We started the day with breakfast with Sewing Mama, her hubby and their sweet little boy. Crafty Mama is a close friend of Tahoe Couple that I've gotten to know over the past few years, and bonded over pregnancies (she was due a month after my due date with Roo). She's the one who sewed Piglet's gorgeous quilt and changing pad covers. I wish I had her skills! Here they are meeting Piglet for the first time. They surprised me with a few gifties for Piglet, including an awesome homemade burp cloth she made herself that doubles as a bib.
We had breakfast, and their little 8 month old was fascinated with Piglet. He kept trying to touch him, and really wanted to play with him. I can't wait til Piglet is older and they can actually play together!
After our breakfast, Crafty Mama and I took the boys to a park by their house. It was fun hanging out with another first time mama, especially one that also breastfeeds. She was full of advice and tips for me, but without sounding condescending about it. Piglet seemed to love the park. He stayed awake for the whole walk!
After the walk, I said goodbye to Crafty Mama and then met up with Miss PhD for lunch. I'm sad to say Miss PhD decided to move back to Oregon, and Friday was her last day in California. I'm really going to miss her and our puppy playdates! It was also just after her 30th birthday, so we went out to a sushi restaurant to celebrate.
I was a little nervous about bringing Piglet to a nice restaurant, but he was a champ! I even busted out my nursing cover and nursed him right at our table. I was shy about it, but it worked out fine. The more I do it, the easier it gets, and the more comfortable I am nursing in public.
We got back to her apartment and she got to spend some quality time with Piglet before she left.
Sniff, I'm really going to miss her! All the more reason that Match and I need to make a family trip up to Portland, where she's moving. Not only does she live there, but so does my brother, a few aunts, an uncle, and Tomboy.