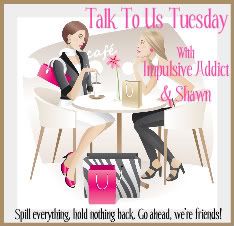 with Impulsive Addict and Seriously Shawn
I'm linking up with Emmy Mommy for 10 Things to Smile About, because May has definitely given us so many reasons to smile!

1. I shared with you all the amazing photos from our maternity photo shoot, including the gag reel. 
2. I hit the 9 month mark in my pregnancy! I can't believe the transformation my body went through in the past 9 months.

3. On May 13th, at 12:12pm our Piglet was born. The delivery was scary but in the end we were all smiles! 
4. Finally coming home from the hospital definitely made me smile. So did going on our first stroller walk that night with our little man. Do you think we put on enough layers? 😉 
5. I smiled a lot after we gave Piglet his first sponge bath. Though in the moment it was sort of nerve wracking, especially with the mother in law hovering and offering helpful advice. It was worth it after he was all clean and snuggly in his robe.
6. Having Piglet as the centerpiece for our family dinner that first night home made me smile. Couldn't you just eat him up in his little crab outfit?
7. Couple Friends came over to meet the baby and Couple Wife took his newborn pictures which still makes me grin from ear to ear. I can't believe how beautifully they turned out. I can't believe he is ours and that we were capable of making such a perfect little person. If I get time I'll post more newborn pictures. They all turned out so good!
8. We also had a visit from Auntie MissPhD 
and Geeky and her hubby, Piglet's godparents. Watching Piglet fart on his Godfather left us cracking up!
9. Match's sister, Travel Girl, came to visit her nephew and spent the past 3 nights with us. I thought it was going to be really stressful, but it turned out to be so relaxing. We spent a lot of the time napping and lounging on the couches, and cuddling the little munchkin.
10. Now that we've had so many guests visit, we've decided to take a break from visitors for a few days. We finally have the house to ourselves and can enjoy some quality alone time as a family of 3. All too soon Match will be returning to work, and I'm looking forward to spending some time together before then. Tackling this parenting thing with this amazing man by my side makes me smile every day. I am so happy that we're finally a family!