[Barney tries to ask the bus driver to drive to the hospital where Lily is giving birth]
Sir, this man is having a baby tonight. Instead of going to St Marcus Hospital, we're going to Buffalo – and I've seen women from there, the city's aptly named. Look, I'm a screw-up; I'm having something special with this girl Quinn and I ruined it. But this guy [gestures to Marshall], he's done everything right. He's been loving and devoting since he was 18 years old. There are a few truly great people on this planet and he is one of them. He deserves to be at the birth of his son. So what do you say? -Barney, How I Met Your Mother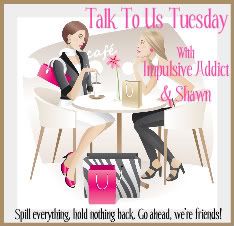 with Impulsive Addict and Seriously Shawn
This is me at 7:30am on Monday the 13th, in triage at the hospital. I joked with Match that I was probably the happiest non-medicated woman in labor ever. I was so so excited that it was happening-the day to meet our son was finally here! I was checked in triage, and already dilated to 3cm when we got there, with contractions ( back labor, oww) 2 minutes apart. They had us walk the halls for an hour to get things moving. While we were walking the halls, we ran into the nurse who helped us grieve and deliver Roo. She remembered us, and she made sure that she was the nurse for my delivery this time. She was incredible, just like before. It felt good to have someone there that was familiar that I trusted.
After the hour of walking, I was dilated to 4.5 and officially admitted. We moved into the birthing room, and I was given an IV and fluids. At this point contractions started getting intense. They asked me what my birth plan was, and Match and I told them I didn't want any IV drugs, and epidural only if absolutely necessary. The nurses were so supportive of the plan, and good about respecting it and not offering me any pain management. They were encouraging and encouraged me to move around to help with the pain. Rocking seemed to work the best, as well as quiet, low moaning.
Eventually the pain got so bad that I couldn't stay standing, and I got back into bed. Laying on my side felt the best, and holding onto the bed rails. Match rubbed my lower back and offered encouragement. At one point the nurses threw an oxygen mask over my head because I was breathing too fast.
The midwife and doctor came in to do another cervical check, and they realized why I was in so much pain. In just a few hours, I went from 3cm to almost fully dilated. Four hours from the time I was admitted I was already pushing! Everything seemed to be going well, and then all hell broke loose. I was pretty out of it from the pain, and trying to meditate through it, so I wasn't very aware of what was going on. Match said he'd been watching the fetal heartrate monitor, and every time I'd have a strong contraction or I'd push, Piglet's heart rate would drop really low. At one point, it got to 55, and that's when our room exploded into chaos. The nurse and midwife had called for reinforcements, and suddenly our room was filled with people.
Then a doctor said to me that things were about to get really crazy, and to just close my eyes and stay calm. Then he told Match that they were going to perform an emergency C-section and that he'd have to stay behind, because they were putting me under. I started crying, and felt like a huge failure. The doctors and nurses reassured me that it wasn't me, and that I'd done everything right, but Piglet's cord was wrapped around his body and he was in distress. Match kissed me, and I told him I loved him and to call his mom. I didn't want him to be alone. Match told me later that after I left, he just collapsed into a chair, bawling his eyes out. A nurse came in and handed him scrubs, and said just in case they let him in after all.
Meanwhile I was wheeled into a room full of people and commotion. My nurse held me up while they put in the spinal tap. At this point Piglet's heart rate went back up, and another doctor came in. She said they were going to try one last attempt to get him out vaginally, and it was unorthodox, but it might work. She said they'd use forceps, and try once. Then sudddenly Match was there, because the baby was no longer in as much distress. I was so relieved that he was able to be there next to me, and they said I could stay awake.
The spinal tap kicked in, and then they asked me to try to push, even though I was numb from the chest down. I tried so hard, but Piglet was too far up the canal at that point, and it was so hard to push when I was so numb. That's when the other doctor pushed him back inside, and they started in on the C-section. They put a screen over our heads, and Match and I just held hands and starred into each other's eyes. It only took a few seconds, and he was out. Match said at this point the whole room seemed to calm down. For me, it was the longest moments of my life, waiting to hear Piglet cry. I kept saying, "Is he ok? Why isn't he crying?" when suddenly we heard the most beautiful sound-our son's first cry.
Match just broke down and started sobbing, and I did too. I looked at him and said, "We finally got our baby. He's here!" I told him to talk to him, because he'd recognize our voices. Sure enough, when we said, "It's ok Wyatt, we're right here" he immediately stopped crying and looked around the room for us. Then Match was able to go over to him and cut the cord, while I was being stitched up. It was torture not being able to see him in those first minutes, and I just held out my hand to him.

After what felt like years, they placed him on my chest for skin to skin for a few seconds (and there is not one picture of it, and I'm so sad about that!), before whisking him away to be cleaned up, weighed and monitored. Match was able to go with him, and I was wheeled off to recovery. I had to wait for the spinal tap to clear my system before they brought him back to me and I could hold him properly. That hour was one of the longest of my life, aside from waiting for his first cry.
The first person to come into the recovery room was my mother in law, looking for us. I've never been so happy to see her in my life! She gave me a huge hug and I bawled into her shoulder. Then my son and my husband were finally brought to my side. I was able to hold him for the first time, and the feeling of joy I felt was indescribable.
 The first moments with my family.
The rest of the day is sort of a blur. We were wheeled into our maternity room, and my inlaws were able to spend some time with their grandson.
Later in the day, Geeky stopped by to meet her Godson. I was so glad she was able to meet him that first day.
The rest of the night we just spent getting to know our son, and dealing with the frustrations of C-section postpartum. I couldn't get up or help out at all, and that first night was so painful. But the next day got a lot better once they removed the IV and catheter and I was able to walk. I'll share more about my hospital stay in another post. Sorry this was long, but I wanted to write it down so I'd remember every moment of my son's birthday.
He was born at 12:12pm, May 13th, a mere 5 hours from when I was admitted to the hospital. He weighed 6 lbs, 3 oz, and his arrival into this world was incredibly scary. I remember just feeling a calmness, and knowing that even through the scary moments, everything would turn out alright. This baby we would get to take home. I still can't believe he's ours! I'll leave you with some ridiculously cute baby photos. I am pretty sure there has never been a more beautiful little newborn. I know I'm bias, but you gotta admit, Match and I made one cute kid!