[Ross baby-talks to Rachel's belly.]
Phoebe: How can you let him talk to your crotch like that?
Rachel: He's talking to the baby.
Phoebe: Oh! Okay! Okay, 'cause when — when he said "I can't wait to hear your first words," I thought, "There's a trick!" -Friends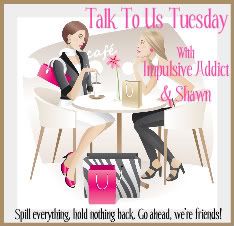 with Impulsive Addict and Seriously Shawn
We had our maternity photo session with Couple Wife last Monday. The pictures turned out absolutely perfect. It is so hard to choose which ones I like best. I love them all! I will probably be sprinkling them into posts from now until Piglet gets here. Get ready for picture overload!
The last time Match and I did a photo session was our wedding day. I was reminded of why I chose this man as my partner in life. I think Couple Wife did an amazing job of capturing the essence of us as a couple. This tattoo shot is a perfect example.
Taking these maternity pictures just made me fall in love with him all over again. I couldn't help thinking of where we were almost 3 years ago to today. All we've been through, all we've accomplished, all we've survived.

I love that Couple Wife made sure we honored Roo, and included her in the photo session. This picture brings tears to my eyes whenever I look at it.
There were so many moments during the session that I had to blink back tears of joy. After more than 2 long years, we are finally getting our family. Our baby boy will be here soon. I was overwhelmed with emotion.
It didn't help that CW kept taking such adorable pictures. Matching father/son cowboy boots? Stop it! The kid boots belong to her kids, and they are future hand me downs for Piglet when they outgrow them. I can already picture him strutting around the house in his boots, trying to be like daddy.
I love how CW would just keep snapping photos and let us just be us. I love how she caught the pure happiness on our faces as we felt Piglet kick during this picture.  I cannot wait for him to see these photos someday. I can't wait for him to see the love between his parents, and the love we have for him.