Ross: [talking about the baby's name] Wait a minute, why is Susan's name in it?
Susan: It's my baby, too.
Ross:Funny, I don't remember you making any sperm! -Friends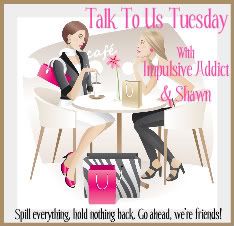 with Impulsive Addict and Seriously Shawn
So I was going to have Couple Wife take our maternity pictures in our nursery yesterday. Then we realized the forecast for our town was in the NINETIES (Bleck!) and decided that sweaty pictures weren't really what we were going for. We ended up doing maternity pictures where Couple Wife lives, in our old hometown, where the temps were much cooler. So the professional looking shots of the nursery will just have to wait until Piglet is born and we do his newborn photos. Without further adieu, I give you Piglet's nursery!

If you look close there may be a name hint here. 😉

Roo's ultrasound, hand and foot prints are on the top shelf, and Piglet's ultrasound is on the lower shelf.

Where I will be spending many of my upcoming nights!

We can't wait to read to Piglet. He already has quite the library!

There is so much I'd like to change about the closet, but it works for now. Taking the doors off was a huge help. Now I can get to all those cute little outfits in a hurry.

Little shoes! I think baby shoes are my favorite.

I used the bumper that came with the crib set as a backrest for the window seat. I love that there is a little Roo and a little Piglet in the room. Makes my heart happy.
So there is Piglet's nursery, all set up and ready for his arrival. We can't wait for him to be here!
Last but not least, here's a sneak peek from the maternity photo shoot yesterday. They turned out amazing, and I am going to have so much trouble choosing my favorite!