Lilith: You should be decorating professionally.
Norm: Doing you folks a favor is one thing. Anymore of this interior decorating junk could really eat into my reputation as a lazy, beer-guzzling lump of mashed potatoes.
Frasier: But Norm, you have a gift.
Norm: A gift? Try a curse, pal. I spent my whole damn life trying to cover up the fact that I have a great sense of color and I always know where to put the ottoman. -Cheers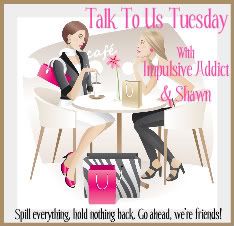 with Impulsive Addict and Seriously Shawn
Alright readers, I need some help. We have this beautiful great room that is a living room/dining room combo with big vaulted ceilings. The problem is I'm left with this big expanse of wall that desperately needs decorating.
I was thinking of painting a triptych (3 canvases for one painting) and centering that in the middle of the wall, and  getting rid of the photograph on the left.
I would LOVE your suggestions on what I can do for this wall;  I just need a little inspiration. I wish I could afford to go out and buy some amazing piece of artwork, but for now I'm going to need to go the DIY route. Point me to links, photos, ideas, you name it, I'm interested. Help me figure out how to make this room work!