Officer Debbie: License and registration.
Kelso: Yeah, just give me a sec here. My wallet gets stuck 'cause I've been workin' out. My leg muscles are huge. Oh boy. By the way, I can bench about 220 so that'd be about – two of you little lady.
Officer Debbie: What's your name?
Fez: Oh my name is Fez, but I have a girlfriend so you need to cool it little girl.
Officer Debbie: Yeah, I'll try. Okay Mr. Kelso, I'm gonna issue you a citation. [gives Kelso a ticket] You were driving too fast speeding on one of your teen service trips.
Kelso: Wooh, a citation for bein' too foxy in a school zone.
Officer Debbie: No. A citation for 64 dollars. Bench press that. -That 70's Show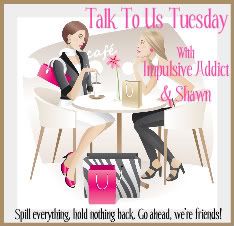 with Impulsive Addict and Seriously Shawn
I got a ticket this past Saturday for not using a hands free device while driving. I guess being pregnant and cute don't mean squat these days. 🙁 I also thought the officer would run my plates and see that my husband is a sheriff deputy, but apparently CHP doesn't do that. So to any other law enforcement wives, it probably wouldn't hurt to mention being married to a cop. Here I thought if I was just humble and honest he'd let me go with a warning…

WRONG! Not only is my ticket for a lot of cash, $166 to be exact, but it's the SAME as if I were texting. I'm sorry, but texting while driving is so much worse! It wasn't like I was dialing. I had the phone to my ear and my eyes on the road!
I felt a lot of guilt about the ticket because I don't have my own official income. I do make some side money with online stuff, but  it's not consistent. Match says our money is shared, and I know that. But there's a part of me that just feels so bad about wasted money.  It could have been completely preventable if I'd have just waited to answer my phone.
Ironically the reason I don't have a hands free is because my cell phone is older than dirt. I've been waiting to upgrade to a smart phone because I wanted to save us money. So again lesson learned, and I'm finally getting a smart phone AND a headset. I feel guilty about that too, but I'm sure it will come in handy, especially when Piglet gets here.
I may have cried big ugly alligator tears after the cop drove off. I was so worried that Match would be mad at me. He wasn't mad, he just thought it was funny that I didn't try to get out of the ticket or name drop. I told him I was too nervous and I was a little afraid I was going to pee my pants just from the anxiety of the situation. Not to mention a terrible case of pregnancy brain that didn't allow me to think fast enough. Maybe I should have pleaded baby brain and claimed I forgot about the law!
In happier news, we're heading to dinner tonight with Geeky and her hubby. It's rare that we get the chance to double date; it's usually just the two of us. I'm really looking forward to our guys getting to know each other better.
Geeky and I met up a couple of weekends ago to discuss baby shower ideas. I'm so excited that she's throwing my shower in April, and it just can't get here fast enough!
I got my hair cut-finally! It's been long overdue, and I'm loving the new shorter locks. Here's a before shot:
These are terrible before pics, but you get the idea. Wow, I can't believe just how long my hair had grown!
Also, I got this t-shirt at a consignment maternity shop for $6 and it's my absolute favorite! I wish I could wear it every day!