When you're a kid, it's simple. Christmas is magic. It's a time of miracles, when reindeer can fly, and Frosty never melts. Then you get older. Somehow, things change. The magic begins to fade. Until something happens that reminds you, at Christmas time… miracles still can be found. Sometimes in the most unexpected places. -The Wonder Years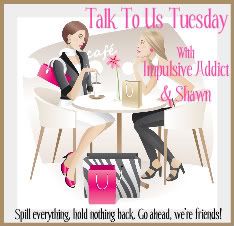 with Impulsive Addict and Seriously Shawn
Last Monday, Match and I made our annual trip to the Christmas tree farm. I love that this has become our tradition, one I hope we keep up for many years to come. Just like last year, I made Match wander around to all the u-cut Christmas trees before ultimately deciding on a precut tree. What can I say, I'm a sucker for Douglas Fir trees. They just have that delicious Christmas tree smell that the u-cuts don't.
After picking out our tree, we made sure to pose at the annual photo spot. I love that they have this spot where we can take our picture every year.
Last year we were hoping for a baby, this year we're working on it, and God willing next year we'll have our little Piglet with us. It is going to be so fun to watch our family grow.
We got the beautiful tree home, and drove up to our pretty Christmas lights Match had put up earlier that day.
He did it happily for the first time ever. I didn't even have to nag or pester him to help! He was even the one to suggest getting the tree that day.
The next day he helped me decorate the tree, which was also a first. I told him I'd noticed he was more in the spirit this year, and he kissed me and said he had a lot to be happy about. I think these last few months have renewed our spirits and reminded us that there is a reason to have hope. Isn't that just what the spirit of Christmas is all about? Faith and hope? And maybe even a little belief in magic.
Speaking of magic, that's just how our house looks to me all decked out for Christmas. The tree is beautiful, and the new built ins were practically made for Christmas. I love how the white lights reflect off the shelves.
Here's a close up of the stockings-names blurred out. I couldn't resist the lil mini stocking for Piglet. Next year we'll get to put up the stocking I sewed last year, and I'll stitch his name on it.
Here are a few close ups of some of the special ornaments on our tree this year:
The angel for Roo is near the top of the tree, front and center. I think it's beautiful, just like she was. To the right is the ornament I made for our first year of marriage.
And this is an ornament I made for little Piglet this year. I was inspired by this Etsy ornament I saw on Pinterest. Mine didn't turn out quite as sharp as the Etsy one, but I still love it.
I can't forget the ornament I've had for Monkey since he was a pup. He looks so young in that picture-I can't believe that picture is 10 years old already!
These are a couple of felt ornaments I stitched this year. I have been having so much fun sewing with felt. Who knew it was so easy?
I love Christmas and all of the warmth it creates in our home. Next week we have Couple Family coming to visit for a Christmas PJ night, and I'm so excited to share that warmth and Christmas spirit with them.
Are you getting into the spirit this year?