Daphne and Niles have just read the pregnancy test
Niles: But my slow sperm…
Daphne: I must have fast eggs! -Fraiser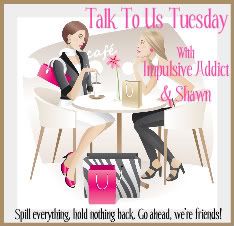 with Impulsive Addict and Seriously Shawn
Saw Breaking Dawn Pt. 2 with Miss Ph.D. It was Ah-mazing! I am sad that the series is over, but boy did they end it with a bang. They really nailed it with the casting, and all of my favorite scenes were exactly as I pictured them. Loved it!
I can't believe that Thursday is Thanksgiving! We are finally FINALLY telling the rest of Match's family about the pregnancy, and then we get to go public on Facebook the next day. I can't wait. Here is a sneak peak of the photos we're using for our announcement to the Facebook world.
And last but not least, I have a winner for the $25 gift card to Poppy Seed Projects: the lovely Jillian at Jill's World! Congrats Jill, and I hope you let us know what cool project you decide on from Poppy Seed!