Paul: Kids, what does Dad do on Halloween?
Everyone (expect Paul,Cate and Kyle): Carve the pumpkin.
Cate: And what does Mom do?
Everyone (expect Paul, Cate and Kyle): Everything else. -8 Simple Rules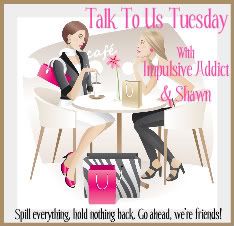 with Impulsive Addict and Seriously Shawn
It's fall and I have so many things to smile about! So I'm linking up with Emmy's 10 Things!
1. Our little Piglet-this baby has me grinning on a daily basis.
2. The fact that I'm already showing. I know this wouldn't make most people smile, but I love that I'm getting to skip the awkward first trimester stage. My theory is my uterus didn't have time to shrink in the five months between pregnancies.
3. Our Halloween party tomorrow-so excited to celebrate with friends.
4. Our Halloween costumes-I will reveal them after the party. All I will say is that I spent about a week sewing mine. I cannot wait to wear them!
5. This Fall weather-FINALLY. We had another heat wave come in this past weekend, but the crisp fall mornings are finally here.
6. The end of October means that in just 3 short weeks my parents will be here. They've never seen our house, and it's going to be so great having them here.
7. Geeky's reaction when I told her about Piglet. I don't normally show my friend's faces, but I just had to. The reaction was just too cute to hide.
8. Asking Geeky and her husband to be Godparents to Piglet made me smile. She cried and said yes. I'm so happy this Piglet has so many people that already love him/her so much.
9. Carving pumpkins with my hubby. We haven't done that together since the first year we started dating.
10. Not having any big bleeds or major subchorionic hemorrhage symptoms this week. Taking it easy and drinking lots of water seems to be doing the trick. I'm feeling great!
What made you smile this month?