Darren: Stars Hollow is charming. The last time we drove through there, there was a pumpkin patch.
Lorelai: Sounds like us.
Darren: In March.
Lorelai: Oh, that would be the year the pumpkins arrived late. -Gilmore Girls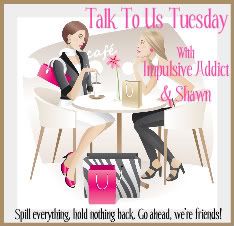 with Impulsive Addict and Seriously Shawn
We are currently in the middle of refinancing our house. We thought the rate we got last year was low, but now they've dropped into the lowest of the low. I'm thrilled that we'll be saving about a $100 a month, and a ton of money over the life of the loan.  It's a streamline refi so it should be relatively easy.
Our goal is to pay off the rest of our loans with that extra savings a month, and work on becoming debt free in the next few years. Now wouldn't that just be incredible?
I had a lot of fun visiting with Miss PhD last weekend. I'm looking forward to having her at our Halloween party and meeting some of my other friends.
Match's vacation is almost over. I am so glad we decided to stick around here. He ended up making a gate for a dog run for Monkey. Look at how talented my hubby is!
Match was able to get out and do some hunting. I stayed home because I wanted him to have his guy time. He took pictures for me and just looks so darn cute in his camo.
Last week we went to the pumpkin patch, one of my favorite Fall activities.
It was 75 degrees out, but being around all those pumpkins made it feel like fall.
Tonight we're heading over to Good Couple's to visit. The boys are going hunting and us girls are going to catch up and spend time with the twins. I can't wait!