Lester: Um, listen, we have a few questions regarding these Halloween decorations. Um, What are we allowed to show?
Morgan: What do you mean?
Jeff: I know a really good morgue that gives discounts on unclaimed merchandise. May-be we could sprickle some cold dead ones in here.
Morgan: Right, I'm gonna say no on the the dead bodies.
Jeff: So, what, I just lose my deposit? –Chuck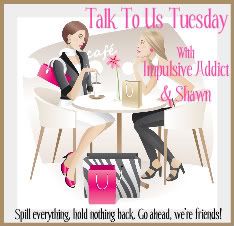 with Impulsive Addict and Seriously Shawn
Attempting to plan a vacation with Match has been quite frustrating. We couldn't seem to make a decision about where to go, and everything we found was too expensive. 

Finally we decided it'd be smarter to just stick close to home and do a few day trips. I think we're both excited about that prospect.  He's looking forward to hunting. I'm looking forward to spending some quiet nights at home by our fire pit, or taking day trips to the coast. 

This past week I did a bunch of my Halloween decorating, with a little help from Hippy Family. 
I made bats, we put up cobwebs, and made a silhouette for the window. I'm really excited for Halloween!