We were gonna go to Atlantic City. We were going to sit at a Blackjack table at 11:59 and order martinis. We were gonna play 21 when she turned 21. Then were were going to buy 21 things. And there's a thing about 21 guys that wouldn't be appropriate since the engagement, but it was a good plan.-Lorelai, Gilmore Girls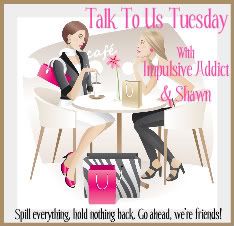 with Impulsive Addict and Seriously Shawn.
Sunday I took Couple Wife out for her birthday. We've been talking about going out for martinis for years and we finally did it!  I really needed that night out. I'd been in a funk for the last few days, and it was just the escape I needed. CW always knows how to cheer me up. The martinis helped too. 😉 
Yesterday was the kick off to Match's 4 day weekends. Have I mentioned how much I love those? We took a drive to visit Good Couple and their twinsies. It was definitely bittersweet for us. Match and I both love seeing babies, but it's SO SO hard at the same time. 

I think next week we'll take a little break from seeing kids and just spend some quality grown up time together. 

I've been on the hunt for DIY projects to work on around the house. I finished up with our outlets and switches. Oh yeah, Mrs. Match aka. Electrician! I installed most of them by myself-without getting shocked! They're a subtle change, but I love it. 
I finished the guest bathroom mirror frame. Two down, one more to go!
I also took the time to work on this project I found on Pinterest. Check out those beautifully folded shirts. I know it seems silly, but I can't tell you how aggravating it is to try to put away Match's clean shirts. This is what his dresser usually looks like:
and this is what it looks like now, thanks to my recent pin. So much organized bliss!