If you wanna go swimming, you don't just dive in. First you dip your toe on the water, you check the temperature see how it feels and then you slowly wade in. -Ted, How I Met Your Mother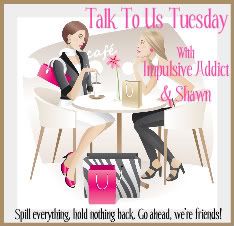 with Impulsive Addict and Seriously Shawn.
I'm still basking from our weekend. It was one of those where I just fell more and more in love with Match. I hope to have many more weekends like that. We got to spend some great quality time together.
We spent Friday night at a triple date at Geeky's house, with her and her hubby, and Couple Friends and their two toddlers. It was a really mellow night of watching the kids rough house with Geeky's giant horse of a dog, laughing, and visiting with friends.
Saturday Match and I wanted to escape the heat so we went to the river. It was so hot out and we were hoping to swim.
The water was ice cold! We couldn't get all the way in, but it still felt so nice to cool down.  We hiked around to different spots hoping to find a warm spot, but it was cold everywhere!
We ended up driving to the lake and cooling off more, but the water was so gross that we immediately went home to shower off the germs. Maybe we can find another river spot that's warmer.
Sunday we worked on the house and got a bunch of stuff done. We're gearing up for a big potluck we're having on the 15th. I love any excuse to cross items off the honey do list.
Sunday afternoon I called a bunch of places about getting a tattoo but they were all either extremely expensive or closed. I took it as a sign that now isn't the time for the tattoo. Hopefully we'll have better luck next time.
The tattoo I want is the same as Match has. It's the hug-o-war cartoon by Shel Silverstein. I'll be getting it in the same spot, on the back of my neck.
I've always loved the poem, and I love the look of the tattoo. He tells everyone that it represents us. 🙂