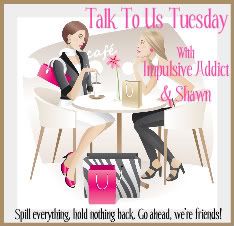 with Impulsive Addict and Seriously Shawn.
After a week of battling with the home warranty people over our broken AC, having an HVAC tech come out only to tell me it was the breaker, not the AC, we finally got an electrician to come out. He turned out to be a total hottie, and I was secretly glad that I had the wherewithal to wear a halfway decent outfit and put my hair into a ponytail instead of its usual hot mess. I don't get out much, so don't you judge me as IA would say! We also got our AC fixed and I'm no longer sweltering!
Double Date Night this past Saturday with my long time friend (we've went through school K-12, literally growing up together) Mrs. Makeup (she sells Mary Kay and does permanent makeup for a living). We only live a few hours from each other, and Sacramento is a nice halfway spot for us.
She's the one with the adorable little girl who I cuddled with for most of our 10 year reunion. It was so nice getting out of the house and visiting with her and her fiance, and their little girl Cuddlebug. Makeup has been so supportive this past month. She's always available for chats and I'm so grateful for her long term friendship. We don't see each other that often, but it's always as if no time has passed. When we got to dinner, she gave me a sweet magnet about angels, and this garden stone. Isn't it perfect?
We went to the Capitol Building in Sacramento after dinner. I had no idea the grounds were so beautiful.
When we were ready to say goodbye, Cuddlebug wouldn't stop hugging us. She kept giving me little pats on the back. I was in danger of bawling my eyes out.
When she reached for Match, I nearly lost it. Look at how she cuddled him. I swear she knew we needed some baby cuddles.
 I warned Mrs. Makeup that I just might take her home with us if she wasn't careful. She cried when we left, and I cried a little too. I can't wait to see them again!
On the ride home Match just squeezed my hand and said, "someday".
Sunday I received a lot of sweet messages about Mother's Day, and I thought about Roo many times. Match made sure I had a fun day. We bbq'd, went for a nice walk, and cuddled on the couch.
I've started working out again. I have to admit, it feels damn good having strength and energy again. I'm loving the endorphin kick too.
What have you been up to lately?