Dorothy: Did you finish the decorations, Rose?
Rose: No, not yet. I, I kinda got sidetracked. [reveals a mouse-like balloon sculpture] Look. [laughs]
Dorothy: This is what you've been doing for the past forty-five minutes?
Rose: Uh-huh. Isn't he cute? I call him Scotty. [Dorothy pops the balloon]
Dorothy: Now you can call him garbage. –The Golden Girls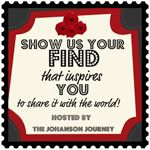 My office/craft room has become wedding central in the last few weeks. I'm running out of room for where to store things. The latest creations for Sassy's bridal shower are these banners I found on etsy
I should probably have just bought them, but I had to be stubborn and make them myself. My first one isn't quite as fancy, but I think it turned out cute. It's darker than it looks in the picture. I might add some bling to it, maybe a little glitter to jazz it up some more.
I'm going to do another one that says the Future Mrs. and then put her new last name. I think they'll be perfect for photo ops.
I have also been working on these little size inserts for her bridal shower invitations. First off, wouldn't you just kill for those measurements? Given she bought the boobies, but STILL. I found some ideas online, but nothing I liked, so this is what I came up with a la me. What do you think?
Next on my list is to come up with something to do for Easter. I'm thinking it'd be fun to decorate a flower pot for Easter plants or do something else Easter related.