When I was a kid I had a dog named bean. Whenever he made the face you're making right now, you just knew he'd pooped somewhere in the house. Where's the poop Robin? -Lily, How I Met Your Mother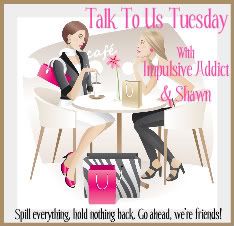 I'm linking up with two awesome doggie mamas Impulsive Addict and Seriously Shawn.
Ok guys…you know that look that dogs get when they've done something bad? Usually when Monkey makes that face it's because he's gotten into the trash again. But the past couple of days I've woken up to bad smells in the house and a very guilty looking Monkey. My sweet, house trained, 8 year old dog has started POOPING in my house. The worst of it? He's hiding it. I'll sniff, and look around, and I won't find it, only to stumble on it, or as was the case on Saturday, STEP IN IT, in a random room or corner of the house we rarely go into.
I've googled it, and the only reason I can come up with this recent behavior change is him reacting to the pregnancy. I'm not sure what else has changed. I am home with him nearly all day every day. I take him outside multiple times a day, and I walk him on a regular basis. I'm wondering if the walks just aren't enough.
We usually let him wander around at night, but I think I'm going to have to start crating him. I suspect he's doing it while I'm asleep, even though I let him out right before bed. Match also lets him out first thing when he gets home in the am. So far he's done it three times in the last few weeks. He never did this at our old place.
Did your pet start acting strangely or act out when you were pregnant? Any helpful hints or suggestions? I suppose picking up dog poo should prepare me for dirty diapers…but somehow I think it's just not quite the same. I also cringe to think of my little Roo crawling and accidentally stumbling across a Monkey accident. UGH!