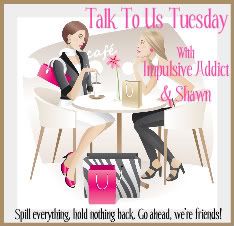 I'm linking up with the ever fabulous Impulsive Addict and Seriously Shawn.
It's finally here! Detailed Ultrasound day! I feel like it's Christmas morning.
I'm so excited to see our little Roo. I can't wait to see him/her wiggling around. I'm a little nervous about the ultrasound, just because I can't stand the uncomfortable feeling of having to pee and holding it. My big pregnancy symptom as of late has been having to pee ALL.THE.TIME. I'm scared because I know this will only get worse. I'm already up between 5-7 times a night. I can count that as part of my exercise right? 😉
Hopefully little Roo will be developing nicely and there won't be any concerns. I can't help but worry, because that's what I do. I will feel so much better after we've seen our sweet little Roo dancing. And hopefully that wonderful sight will distract me from my full bladder. I just hope I don't wind up getting so excited that I pee on the examination table.