It's bad guys. Momma needs her sugar. -Lily, How I Met Your Mother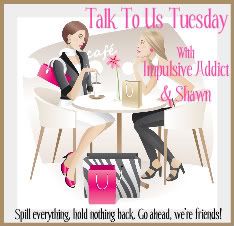 Today I'm checking in with the ever fabulous: Impulsive Addict and Seriously Shawn
What's going on in my world:
Not a whole lot lately, other than crafting crafting crafting. I'm almost done with the stocking. Then I can get started on the mural for Roo's room. YAY.
I'll give you a sneak peak at the growth chart I want to do. I'm going to paint it in an espresso brown, and then where there's yellow, I'll make that either blue or pink, depending on what Roo turns out to be. Oh and I would never let my Roo climb up on the bed like that. That picture freaks me out.

My hubby sure knows the way to a pregnant lady's heart. I woke up to find these on the counter yesterday.
He gets his full four days off this week. He's been working tons of overtime and I MISS him. Yesterday we just lounged around the house and relaxed. Tonight we're heading to Sonoma for a double date with Geeky and her Fireguy. Now that my morning sickness has disappeared I'm SO excited for some good food and great company. 🙂
In Roo news:
We have our detailed ultrasound on March 6th. It feels so far away. I'm so excited to see our little baby. Then we have our checkup on the 7th. I'm hoping the doc will take me off pelvic rest. TMI guys but it's been way too long. Momma needs her sugar!