Are those snowshoes hard to walk in? They're tennis rackets, aren't they? – Kelso, That 70 s Show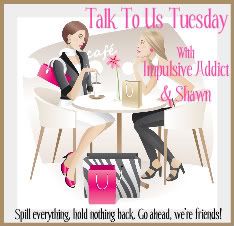 I'm chatting it up with these lovely ladies: IA and Seriously Shawn
Today we're hitting the road bright and early with Walking Couple. I'm sorry I just can't come up with more clever nicknames. Maybe after this trip I'll have some!
Walking Couple invited us to this overnight stay shortly after we met them. I'm so excited to find couple friends that make the effort, and where we don't feel like we're constantly the ones asking them to do stuff. That's how Sassy Couple are too, and I love it! Anyhoo, they found a deal online and we got a great hotel for half the price it normally is!
The deal includes one night stay, a choice of either snowshoeing, cross country skiing or ice skating, and an evening of roasting smores around the hotel's outdoor fireplace. We're hoping to snowshoe but Tahoe is severely lacking in snow this season. So we may just end up hiking. Either way I can't wait!