Freddie: We're gonna take all this money, we're gonna put it in the bank. We're gonna all be typhoons.
Kotter: That's, uh, tycoons.
Freddie: No, typhoons. 'Cause at the end of the year, we gonna all blow it!-Welcome Back Kotter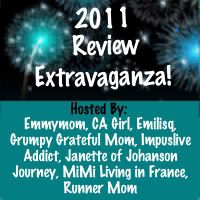 October:
This was a milestone month. We officially went into escrow on our home. Then we had the highly anticipated home inspection.
We had a night out in Sacramento with Neighbor Couple. It's ironic because now that we live in the same town, we have only seen them once!
Besides that October was mostly me starting to pack up our house and anxiously counting down the escrow days. We also celebrated Halloween in my small hometown.
November:
We spent a week in Oregon visiting my folks and enjoying the awesomeness that is the Oregon Coast. We revisited our proposal spot,
and I talked about all that I learned while on vacation. I also discussed my feelings about leaving our first home.
Then we finally moved! I can't believe I didn't post these pictures. They're from our first night celebrating in the new home. It was the first and only time we smoked a cigar in the house. Match insisted the gun looked good in my lap.
Match and I played Mr. & Mrs. Fixit in the new place, and I showed off our DIY projects. We also hosted our very first Thanksgiving.
December:
We had a lot of fun getting the house ready for our house warming party, and for Santa. We found the awesome tree farm that we will visit for years to come.
We saw beautiful Christmas lights, and subjected our dog to puppy torture.
I got real with you all and opened up about trying to conceive.
We also celebrated Christmas at the in-laws which my lazy butt has yet to blog about, but it was a lot of fun! It was a wonderful year full of new beginnings. I'm so excited to see what 2012 will bring!