So kids, I settled in for Christmas alone. I appreciated that Ted wanted to cheer me up, but honestly, it wasn't necessary. -Robin, How I Met Your Mother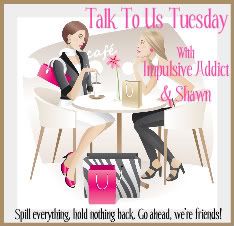 I'm linking up with my two favorite elves: IA and Seriously Shawn
Here's what I've been up to: 
Merry Christmas everyone! Today I'm actually home alone tonight (sad) because Match is at work. But don't feel too bad for me; we will be celebrating with the in-laws tomorrow. On Thursday, colds and all, Match, Monkey, and I went to Candy Cane Lane here in our new city. It's definitely going to become a Christmas tradition for us. We bundled up, grabbed some apple cider and walked through the magic that is Candy Cane and Lollipop Lanes.

Click on the picture and it should get bigger so you can see all the pretty lights up close.  I told Match I wanted to deck out our house like this next year, and he said, "Good luck hanging those lights!"

I need these little penguins in my yard. Aren't they the cutest?

We had fun walking through the lanes, and I can't wait to bring our kids here someday. Next year Match should have Christmas off! I'm very excited about that. I hope you're enjoying a wonderful holiday!