The transition from summer to fall is a tricky one. Like astronauts returning from space. We had to re-enter the atmosphere of school carefully, so the sudden change in pressure wouldn't kill us. –The Wonder Years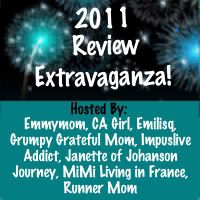 This part of the year was definitely the most fun. I did have some bouts of loneliness, but overall we had a very busy, very fun summer.
July:
I became a terrible dog mom.
We walked across the Golden Gate Bridge.
I had to say goodbye to Monica and Chandler for a whole year. Miss them both terribly!
I learned how to make Cuban pulled pork sandwiches. Try this recipe, you will thank me later!
I also shot a hand gun for the first time, and much to my surprise, I enjoyed it!
August:
I threw myself into earning money online to help contribute to our down payment. I was featured on Janette's Friend to Friend Match Up with my Bloggy BFF Impulsive Addict. That was pretty kick ass!  We spent a lot of free time house hunting. We saw doozies like the house with the fireplace big enough for me to live in:
I celebrated with the Wolf Pack for Geeky's Bachelorette Party.
and we took our annual trip to Carmel. We rode bikes, kayaked, and enjoyed an amazing trip with Match's family.
September:
Match and I survived our first year of marriage and can no longer claim we're newlyweds. Sigh.
I also wrote this sappy little post and included a wedding video, just in case you really want to soak up the sappiness.
I introduced the world to  Triple B.
I turned 28 and celebrated a very mellow birthday. But it was more than made up for by the white water rafting trip that Match took me on.
and the month ended on a bang with Geeky's beautiful wedding.
Wow, I can't believe we did all that in just three months!