Frank: Gil, you have a good memory. Uh, was it yours or Helen's or Susan's wedding I got drunk at?
Gil: It was all three, Dad. Congratulations. –Parenthood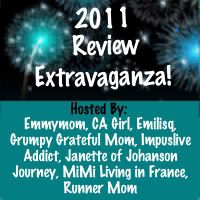 April:
April was a monumental month for us. Match graduated from law enforcement academy. Sassy and I BROUGHT IT to the Graduation after party.
We let loose after 6 months of pure stress. That month not only were we celebrating Match's gigantic achievement, but also my freedom from a job that was crushing my spirit. I got used to being unemployed. It was a bit of a change.
May:
May was a busy month. Match and I finally went camping together.
I can't believe it took us almost 3 years to go, since we both are big into camping.
We got drunk and silly at a Giants game with Sassy Couple. I got to visit with two of my good girlfriends, Geeky and Couple Wife. Geeky and I had a girl's night out, and we had a double date with Couple Friends.
I went to my first ever gay bachelor party, aka Cockapalozza, aka Dong Nights. Then Token Gay Couple got hitched at the end of May
and I "won" for being the most inebriated.
June:
I had my 10 year reunion and instead of feeling old and awkward, I felt loved, and proud to be a part of the class of 2001. I never blogged about it, but it was also very emotional for me to go to the reunion and see so many of my classmates with kids. To say my uterus ached was an understatement.
Chandler and Monica tied the knot
…and I spent the night on a dog bed.
Those three months were full of weddings and pre wedding partying. My liver was begging for mercy by July!