Reese:Maybe we're just going about this the wrong way. We have to think outside the box. (to Dewey) If you were a diving board, what would you want someone to do with you?
Dewey: Take me ice-skating.
Reese: Don't be an idiot. That place is freezing, and it's always so crowded.
Dewey: Yeah, but they have good hot dogs.
Reese: Those hot dogs suck compared to the ones at the train station.
Dewey: Why would a diving board want to go to a train station?
Reese: How should I know? Maybe he wants to visit a relative!
Malcolm: Guys? Get back in the box. –Malcolm in the Middle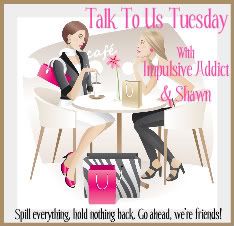 I'm linking up with the my girls
IA
and
Seriously Shawn
and also giving a little update on my Project 52 list.
After 3 years of begging, Match and I finally went ice skating.
I have to say it was worth the wait! Since Match's schedule has changed to weekend nights, that means he has weekdays free, which translates to NO CROWDS when we go places. That was sort of an understatement when we went to the ice rink.
When we got there, we found out that we were the only people in the entire skate rink. I've only gone ice skating in super crowded malls and once in a very crowded outdoor skate rink in San Francisco.
This beat the pants of those other times. I'm ruined for regular skating. This was seriously the coolest thing ever. We had such a blast. We also discovered that we're better on skates than we thought we'd be. Here's a fun short little video I put together of our day at the rink.
We had such a blast and it was a very fun item to check off the Project 52 List. I can't wait to go again!