I'm joining the: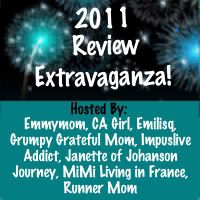 January 2011:
I started my Project 52 list. Match and I rang in the New Year with a bit of a fizzle. I got another one of my terrible skin rashes and spent most of the month an itchy anxious mess.  January wasn't my favorite month.
Feb 2011:
Match's graduation was fast approaching, and I was preparing to become a LEO (Law Enforcement Officer) wife. We had some dinners with friends, and I dealt with a lot of work stress.
I was also cooking as an outlet to my stress. I learned how to make Match's favorite dessert, cheesecake:
and I ate way too much cookie dough:
caught in the act!
Subsequently, the first half of the year I was quite a few pounds heavier. And Match because he was in academy was quite a few pounds skinnier. Monkey did a great job of maintaining his puppish figure.
 March 2011:
I picked out a fabulous dress in preparation for Match's graduation party. I also started working out and stopped eating so much damn cheesecake.
Match and I enjoyed some quality time together in between his stressful academy testing. Most memorable was our date in the city.
I finally had my last day of work where I seat danced all the way there and all the way home. I finally stopped having headaches and I got over my Migraine drug free. All it took was quitting my job!
The end of March kicked off what would be a much better portion of the year. It was also the month we decided to start a family, and it marked a big change for both of us, in many different ways. Those first few months of 2011 were rough going, and I'm happy that they're behind us!