Zack: Have I ever told you that you are the best headmaster in Bayside, no make that California?
Mr. Belding: Zack, I am not a matador, so take the bull outside!
Jessie: What the little brownnoser is trying to say is may we hold a carnival on school grounds to raise money for this ski trip. –Saved By The Bell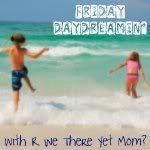 I'm totally in the Christmas spirit. My house is all decked out for Christmas and our housewarming party this Saturday (pics to come soon!). Our tree is decorated, and there are even paper snowflakes on the windows. It had me thinking of Diamond Lake, a place I'd visit with my family when I was little.
We'd stay in a cabin, go sledding, and huddle around the fireplace after a long day of playing in the snow. We would go up with other families, or with our extended family, and we had such a blast. I wish I had digital pictures of our time there, but they are all in my mom's well organized photos shoebox so I'm spared that embarrassment.
The last time I was there I'm sad to say it was with my ex, Unemployed Guy. The place was beautiful but his craptasticness abrasivesness definitely ruined the trip for me. At least I got some great pictures of the lake and the trees. I need to go back with Match and make new memories. I'm daydreaming of visiting Diamond Lake with Match, our future kids, and our parents. Now that would be an amazing trip.