Lorelai: Maybe they spray painted the grass when they spray painted the trees because there's autumnal foilage and then there's autumnal foilage. It's over the top people!
Christopher:Do you think they piped in this crisp fall smell? –Gilmore Girls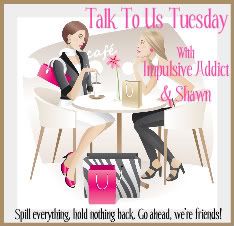 With the lovely bloggers: Impulsive Addict and Seriously Shawn.
I wanted to post a few before and after shots of some work I did on our house. First up are the light fixtures we swapped out above the garage. We got the replacements for $20 each, and they are so pretty.
We were going to hold off on replacing the porch light, which was bigger, and the matching fixture was $70, which seemed pretty high. So I decided that I would see what a can of 99 cent spray paint would do.
I think it made a world of difference, and you can't beat that price. I also painted our doorbell to match, because it was an ugly cream color. Eventually we'll replace the light, but I think this works just fine for now.
Then I got the idea to paint our fireplace doors. I had to get a special high heat paint made for fireplaces, but it was still only around 6 bucks. The smell was terrible, and I'm pretty sure  I killed a few brain cells, but I love how it turned out.
Eventually I plan to repaint the bricks white, but I want to wait until we decide on a wall color. I'm thinking either a dark earthy red or a mocha brown. I'm leaning more towards the brown. I think it will make the lcd dlp projector
tv blend in better.
Here are a few pictures of what we've done to some of the other rooms in the house. It's so nice to feel settled in.
The guest room aka Impulsive Addict's room.
family room
formal living room/dining room
There are still quite a few projects we want to do, but I'm amazed at all that we've managed to do in under two weeks. I knew I would love owning a home, but this has been better than anything I could have hoped for.