[Haley walks in with a revealing nurse costume]
Claire: What the hell is that?
Haley: What? You told me to put on an old costume.
Claire: Not from when you were eight. Are you trying to get candy or Japanese business men? Change it. Go.-Modern Family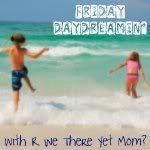 This week Becca asked us to post our favorite Halloween photo and describe it. It was 2008, and it was my first Halloween with Match. He was The White Rabbit and I was Alice. It was the last year I wore a slutty Halloween costume, and the first time I'd ever worn a couple's costume. I couldn't pick just one photo, so here are a few.
Match was fighting a losing battle with his rabbit hood falling over his face.
This is my absolute favorite picture of the night. I love that Match played along with me and wore that ridiculous hood all night.
We haven't dressed up in a couple's costume since, and I really miss it. Hopefully next year we will when we have a Halloween party at our house! There's still hope that we can throw something together up in Oregon too. We'll see what I can dig out of my parent's attic. What are you doing for Halloween this year?