Marin: I can't stand guys.
Theresa: Well, you came to the wrong town. The ratio is like, ten to one, here.
Marin: So men run the place?
Theresa: Are you kidding? We're the ones with the power. They're lonely, we're the prize. It's like shooting fish in a barrel.
Marin: Here I've been telling single women to go to sports bars when I should have been telling them to go to Alaska.
Theresa: Yeah, well, the odds are good, but the goods are odd. –Men in Trees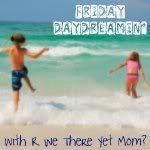 This week was another way too hot for October week. Come on, where is my Fall? The leaves are not falling, the trees are still blooming, and Monkey is shedding just as badly as he did in July. Come onnnnnn. I can't wait for our trip next weekend to Oregon. I heard the weather is a cool crisp 60 degrees. I cannot wait! My parents have been busy around the house, doing motor home repairs to the motor home we're staying in for some privacy. They've got some fun things planned for the in-laws visiting too. I wonder how my in-laws will react to the farm…
So  in the meantime, I'm daydreamin' of going to Alaska, something I've always wanted to do. I'm hoping that Match and I can finally make the trip sometime in the next year or two.
I would love to go on an Alaskan cruise:
Or kayak with Orca whales:
and see the Northern Lights, something on my bucket list:
Where's a place you've always wanted to travel to?